The name owes to an inscription inside, reading "Marcus Popilius Onyx made this this by his own coin" although in reality this person simply added to a previously existing building, equipping it with a new cold room in which the inscription was carved.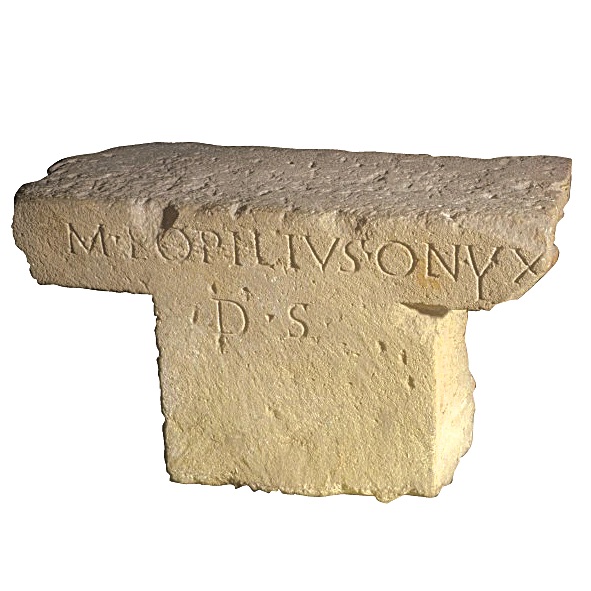 Marcus Polilius Onyx was a freedman, a former slave who was granted freedom. We know this thanks to another inscription preserved in the Museum of Fine Arts in Valencia-Saint Pious V, which states that he also paid for a temple in the city and recognizes him as belonging to a priestly college which was reserved for only freedmen…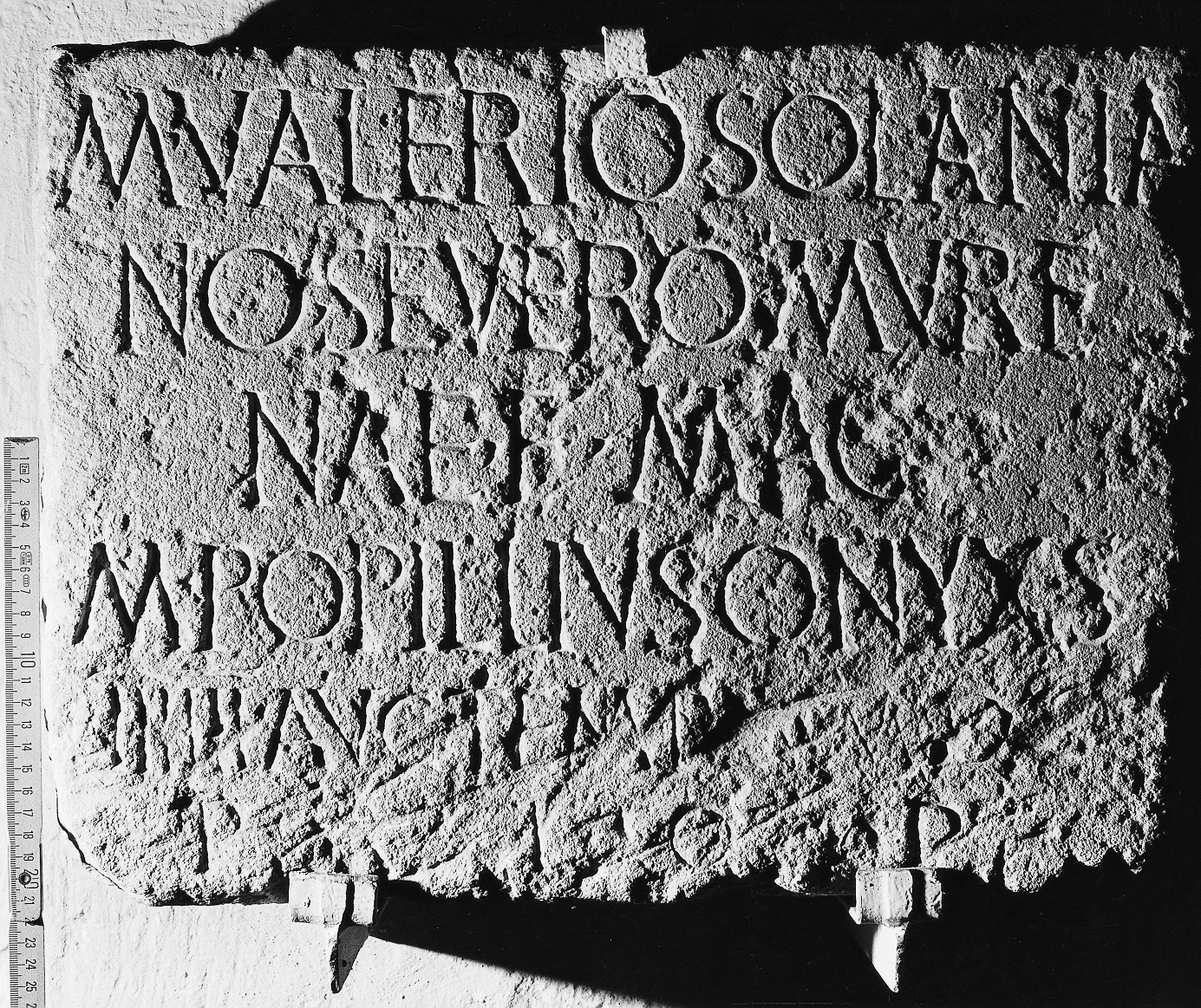 …but his cog-name Onyx, of Greek origin, also denotes his status. It does not mean that he was Greek, simply that the custom of slave owners was to give their slaves Hellenic names to increase their value.
The Popilius Baths is somewhere between the republican baths (II-I century BC), in which the heated areas were limited to the bathtubs, and the imperial baths in which the hypocaustum (under-floor heating) system was developed. Constructed during the era of Augustus or Tiberius, this was an "old-style" building, established in a time when thermal baths had begun to incorporate modern and improved construction techniques.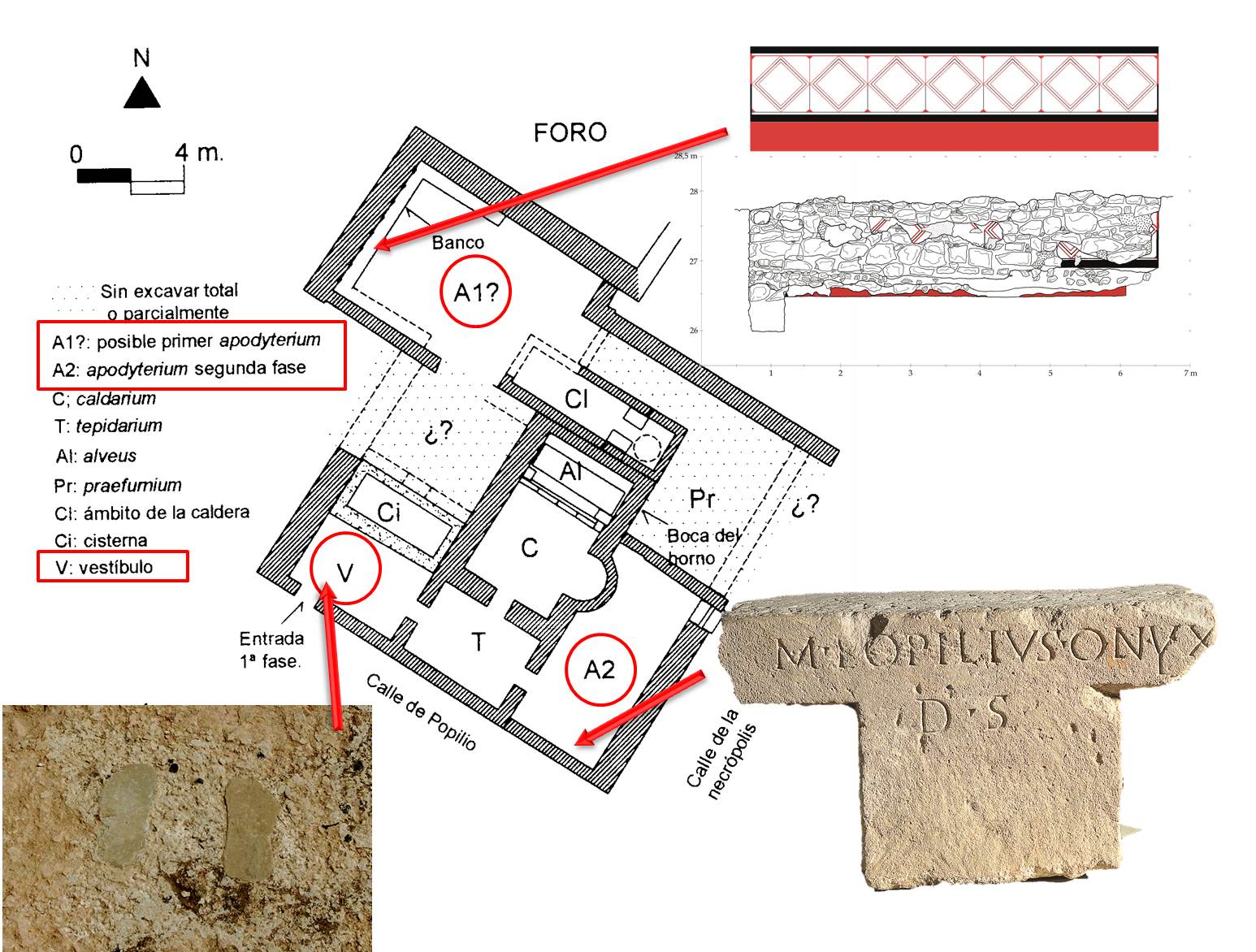 The representation of the feet in stone, in the vestibule, would greet a visitor to the original entrance to the bath through Popilius Street.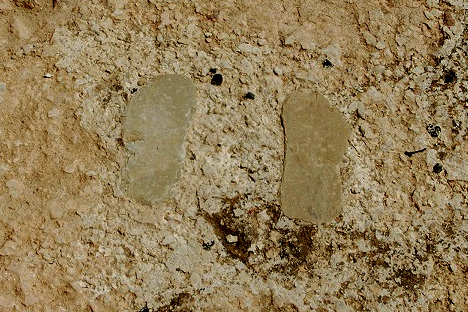 Vestiges of paint from the old dressing room (apodyterium) have allowed for the recreation of a mural within.