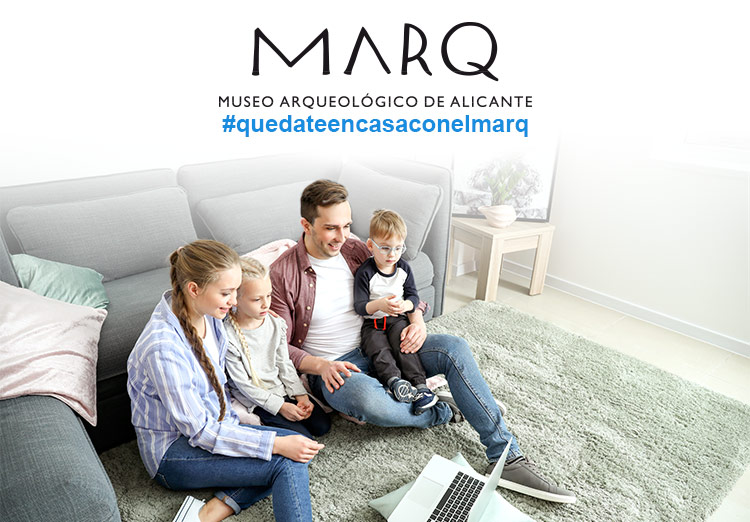 Hi!
How are you?
The entire team of guides, attention to the public and didactics of MARQ want to welcome you to "Stay at home with MARQ", an initiative proposed by MARQ to bring you our museum, Sites and Monuments to your home. From this site we will propose different contents, from experiences lived in the different exhibitions, to small reviews of our pieces and/or showrooms, without forgetting kids!
---
WORKSHOPS AND HOBBIES
To help kids to overcome time in this quarantine season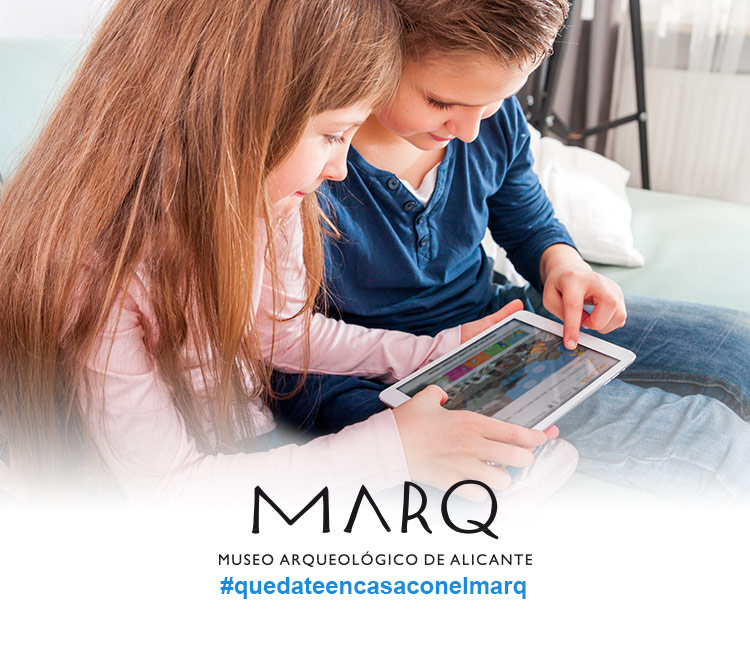 ---
THE MARQ SHOWS YOU:

Past exhibitions
Come back to enjoy the magnificent exhibitions that have passed through our Rooms, and relive the cultural impact of great civilizations such as the Mayans, Vikings, Persians ... A great experience !
Or our most beloved treasures expressed in shows such as "Rupestre", "Cocentaina", "Petrer" or "Santa Pola" or "La Fragata de la Mercedes" ...
Click on the exhibitions and we will take you to the website that we did for the occasion.

Enjoy again >> MAYAS, El enigma d elas ciudades perdidas
See again >> VIKINGOS, Guerreros del Norte Gigantes del Mar
Present exhibitions
You can learn from history with the Marq audio guides' podcasts and visit the current temporary exhibition: "Ídolos, Miradas Milenarias"

Visit virtual tour >> El Marq en Google Arts

Acces virtual tour >> El Marq en Teherán
Ejoy the video >> Sala de Cultura Romana
Future exhibitions
We tell you what will happen in our Rooms soon. First class international samples to enjoy after confinement.
---
THE MARQ TOLD BY THEIR GUIDES
In this space we tell you the Marq through those who tell it, every day.
Click on each item and we will take you to the content.
.................................................

MARQ
EXPOSITIONS
PIECES
ARCHEOLOGICAL SITES

---
WE STAY AT HOME
..........................................................................